Calvert County Brothers Pressure Washing LLC
Pressure washing is an effective and efficient way to reduce allergies, minimize hazards, and make your home look better!
Benefits of Pressure Washing
Prevents damage and mold
Helps avoid more costly repairs
Protects your health from harmful mold, mildew, and other allergens
Primes surfaces for repainting or refinishing
Increases curb appeal and property value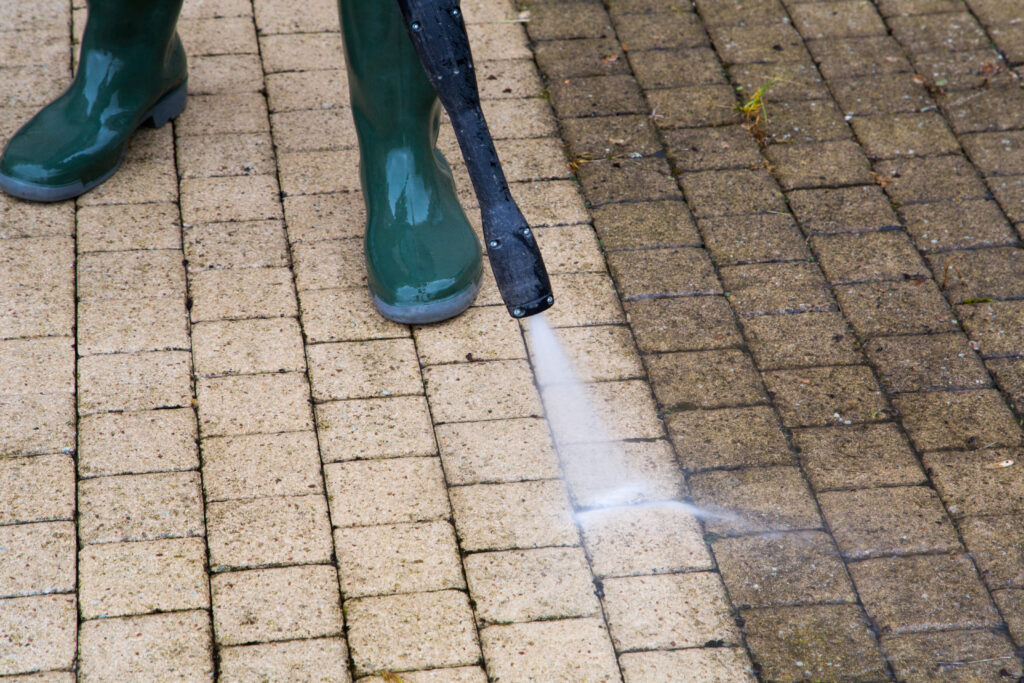 Give Us A Call
240-466-6888
CONTACT US
Fill Out The Form Below For A Free Estimate
How We Became The Best Power Washing Service In Calvert County
Our technicians have years of experience with exterior home maintenance in the SOMD area and are fully insured and licensed to handle a variety of jobs. Our company mission is 100% customer satisfaction and we work hard to attain it. We promise friendly and affordable soft and power washing services for:
Siding
Soffit
Stucco
Decks & Patios
Driveways & Walkways
Roof Shingles
Gutter Clearing
And More!
What Guarantees Do We Offer
100% Customer Satisfaction
Friendly & Affordable Service From Experienced Technicians
Improved Curb Appeal
Safe & Healthy Living Environment
Free Estimates
Areas In Southern Maryland We Service
Anne Arundel County
Linthicum Heights
Glen Burnie
Pasadena
Fort Meade
Odenton
Annapolis
Crofton
Severna Park
Severn
Millersville
St. Mary's County
Charlotte Hall
Mechanicsville
Leonardtown
California
Lexington Park
St. Mary's City
Golden Beach
Charles County
Waldorf
St. Charles
Hughesville
La Plata
Indian Head
Port Tobacco
Bryantown
Pomfret
Bennsville
What Is Soft Washing?
Exterior house cleaning might automatically bring to mind high pressure washing eliminating all the contaminants on your property. While this technique is useful on many surfaces, there are situations when lower water pressure is necessary. This is where soft washing comes in!
With this method, the technician first sprays on powerful, yet eco-friendly solvents that break up the dirt and grime that create ugly staining. Then, the technician uses a low-pressure setting to thoroughly and gently rinse the area, leaving a beautiful, clean surface!
When we soft wash, we protect not only your home, but also your plants you work so hard to maintain. We will first spray water on nearby vegetation to serve as a protective barrier and, if needed, cover plants with tarps before applying the solvents. So, you can rest assured knowing that you're getting thorough service with zero damage to your home AND landscaping!
So, when should you use soft washing over pressure cleaning?
When Should We Use Soft Washing Instead Of High PSI Exterior House Cleaning?
Pressure cleaning is good for durable home surfaces such as concrete driveways and walkways and sometimes even wood decks and patios. However, more fragile surfaces like vinyl siding, soffit, asphalt roof shingles, and gutters require a gentler method.
Cleaning Driveways
Driveways are strong enough to handle high water pressure. This method is necessary to eliminate the tough stains that build up on driveways over time. In this case, soft washing is not the most effective technique. So, if you're seeing oil stains, mold and mildew, and other dirt and grime on your driveway, it's time for a good cleaning!
Some other contaminants that might be sitting on your driveway…
Oil
Dirt
Mildew
Mold
Algae
Rust
Brake Fluid
Tire Marks
Paint
Hard Water Stains
Our technicians will thoroughly power wash your asphalt or concrete pavement to remove any contaminants without damaging the surface. With routine maintenance, you'll actually extend your driveway's lifespan and save money in repair costs later. You'll have a healthy, safe driveway that improves your home's curb appeal in no time!
Siding & Soffit
Siding and soffit are more fragile materials that require low psi cleaning. Whether you have vinyl, cedar shake, or wood siding, if washed with high pressure, the material may wear down or even crack!
With soffits, you need to be careful not to damage the surface as they contribute to your home's ventilation. Our skilled experts know the best techniques to safely and efficiently clean soffits so they look fresh and maintained.
This is the time to hold back on the water pressure and rely on solvents to loosen up the contaminants. Say goodbye to the unsightly mold and mildew stains!
Roof Cleaning
Your roof protects your entire home and should therefore be treated with the utmost care. Asphalt shingles can easily be ruined with high water pressure. Their layer of protective grit can deteriorate and you'll be left dealing with a full or partial roof repair.
Our experts will soft wash your entire roof for a like-new appearance without wearing down the shingles. We have been cleaning roofs in Calvert County, from Chesapeake Beach to Lusby, for years and we know exactly what pressure level to use on this surface to get the job done well.
Gutter Cleaning
Power washing is not necessary to remove the gunk and debris from gutters. All that's needed is a gentle cleaning to unclog the gutters and allow water to flow freely.
It's absolutely vital that you routinely check your gutters for any obstructions such as twigs, small branches, leaves, dirt, and even small critters. If gutters are left clogged, water won't have anywhere to go and may cause roof leaks and mold growth which can threaten your family's health.
We recommend you clear your gutters every six months or so to avoid these major problems. But, we know this is not the most appealing job and can be extremely dangerous if you don't have the proper personal protective equipment (PPE) or enough experience. In fact, most ladder accidents that happen each year occur at home!
Our technicians have the experience and equipment to safely clean gutters of harmful contaminants like mold and animal feces. Let us handle this job for you so you can focus on other priorities and have a healthy and safe living environment.
Exterior House Washing
Whatever your home maintenance needs, our technicians are licensed and insured to handle a variety of requests. Our soft washing method is effective on many surfaces and we ensure zero damage to your home and gardening during the process.
Whether it's cleaning siding, soffit, gutters, roofs, or driveways and walkways, our team has the industry knowledge and tools to do the job right. You don't pay until you are happy with our work! We proudly serve major towns throughout Calvert County including Dunkirk, Huntingtown, and Prince Frederick.
Areas In Calvert County We Service
Dunkirk
Huntingtown
Prince Frederick
St. Leonard
Lusby
Brighton Woods
Owings
Port Republic
Solomons
Adelina
And more!
Cool Stuff To Do Here
Calvert County has a lot of fun activities to offer visitors and local residents!
Visit Calvert Cliff State Park for some beach time, hiking, and fishing! Enjoy the 24 miles of cliffs that overlook the Chesapeake Bay and try to find some of the prehistoric fossils of the species that resided there over 10 million years ago!
The Calvert Marine Museum is located in Solomons and has indoor and outdoor marine exhibits featuring species native to the Chesapeake Bay. While you're there, go see some National Historic Landmarks – the William. B. Tennison bugeye and the J.C. Lore Oyster House!
If you're into more relaxed activities, go see the Annmarie Sculpture Garden & Arts Center for a casual stroll through some art galleries and garden exhibits.
Another fun family outing is the Jefferson Patterson Park and Museum located in St. Leonard. Here you can enjoy some hiking, biking, canoeing, and kayaking, or simply walk around the historical exhibits.
Give Us A Call
240-466-6888
Fill Out The Form For A Free Estimate
We Serve Calvert County!
Our team is proud to serve the Southern Maryland region. We offer quality pressure washing in Calvert County and are excited to help you with your exterior maintenance projects. Just give us a call for your free estimate!
Our Location
Review Us
Call Us
(240) 466-6888